Fiore Music Studio offers the following:
Private Music Lessons (weekly basis encouraged)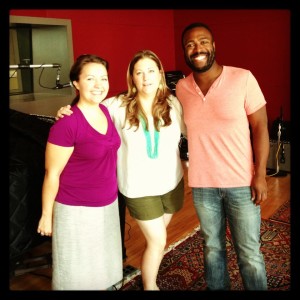 Voice
Piano
Voice or Piano Lessons via SKYPE!
Integrated Voice and Piano
Ongoing Repertoire or Audition Prep
Drop-in lessons (single lesson)
30 minutes – $30
45 minutes – $45
60 minutes – $60
Four Week Tuition (priced at a discount and recommended for regular students)*
FOUR 30 minute lessons – $110
FOUR 45 minute lessons – $160
FOUR 60 minute lessons – $205
Students purchase this as a package of four to be used during consecutive weeks, and are notified when their next tuition payment is due. It's that simple!
Private Coachings (special sessions, some available via SKYPE!)
Repertoire/Vocal/Performance Coaching
Audition Prep
Music Theory Tutoring
Collegiate Music Audition Process Consulting
TMEA All-State Choir Music Prep
Single Private Lesson / Coaching Rates
$1 per minute in home studio and via Skype*
Other Special Offerings Include:
Private Interview Technique Coaching/Prep (new offering!!!!)
Private Speech and Presentation Coaching/Prep (new offering!!!!)
Dramatic Interpretation Workshops
GROUP Voice Classes (great for home-school groups, praise and worship teams, bands w/ several singers, etc.)
Performance Psychology  and "How to Audition" Workshops
Musical Theatre and Opera Scene Direction
and much more!
Prices for these services vary, and most are negotiable. Inquire by emailing julie (at) fioremusicstudio (dot) come, or submitting the online contact form.
Limited openings available, both in Austin and online.
________________
*All lesson and coaching rates listed are for those which occur in Julie's home studio.  An agreeable travel fee will be assessed for offerings which happen off-site. Questions? Just ask Julie!